We offer 120 unique Stickers for wholesale in LARGE, SMALL & FLASK sizes. Additionally Greeting Cards & Post Cards. For a complete list of all stickers click HERE
Our stickers are Offset Printed on Ultra Removable Zip-Strip® Premium Quality Vinyl. They stay on solid for years and peel off clean when you need to remove them.
The small Flask-Style sticker ships FANCY (in clear packaging) only.
Our unique double row clip-strip display is perfect for the Flask-Style stickers.
A double clip-strip can hold 12 different styles of our Flask-Style sticker.
Clip-strips are usually loaded with 10 stickers per clip. A double-row clip-strip can hold 120-150 units.
Additionally they are available as single clip-strip to fill in a narrow spot for easy add-on sales.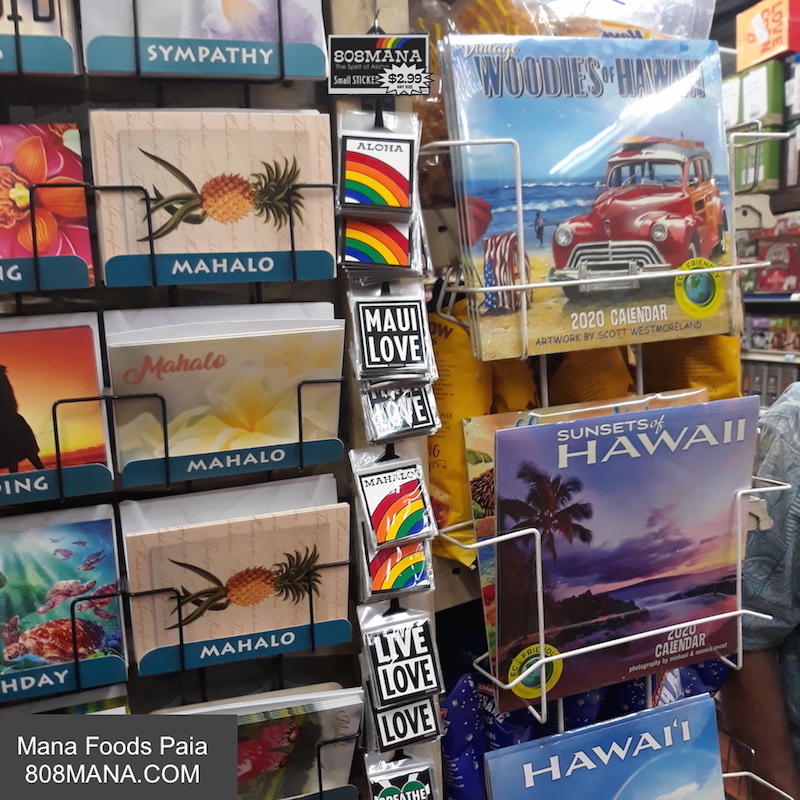 We highly recommend to keep one EMPTY clip between styles for best visibility and ease of use. Give the stickers some room to breathe and space to handle. Your customer (and sales) will thank you.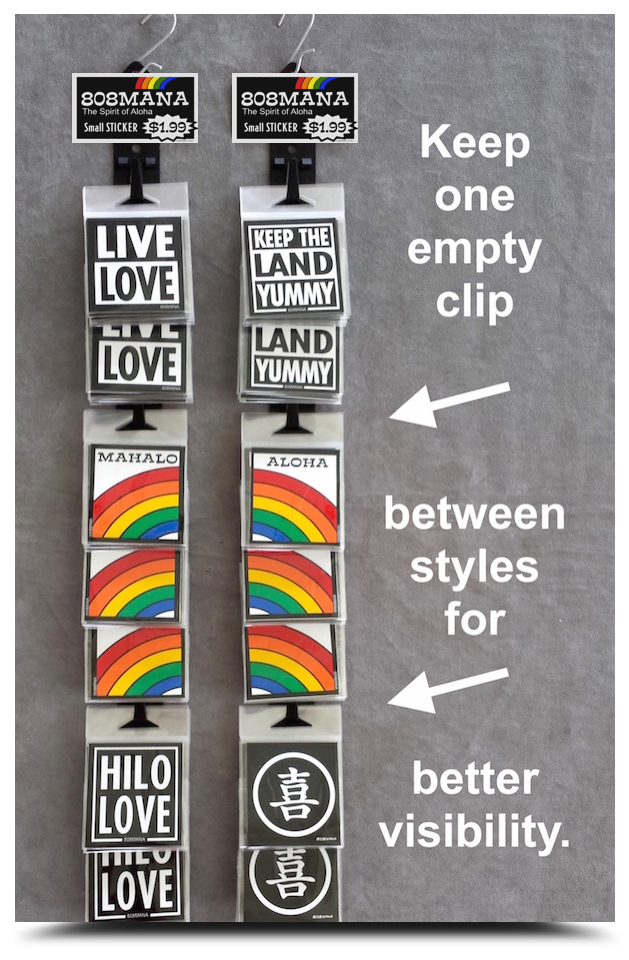 Longer clip-strips are available by request. We are happy to fix up the perfect display for your space.
Use multiple clip-strips for an awesome selection and maximum sales!!!
The wooden 3-tier spinner display holds 24 different styles on a tiny footprint. Great for high traffic areas. This spinner sells a lot of stickers.
24 x 10/ea = 240 units
24 x 12/ea = 288 units
24 x 20/ea = 480 units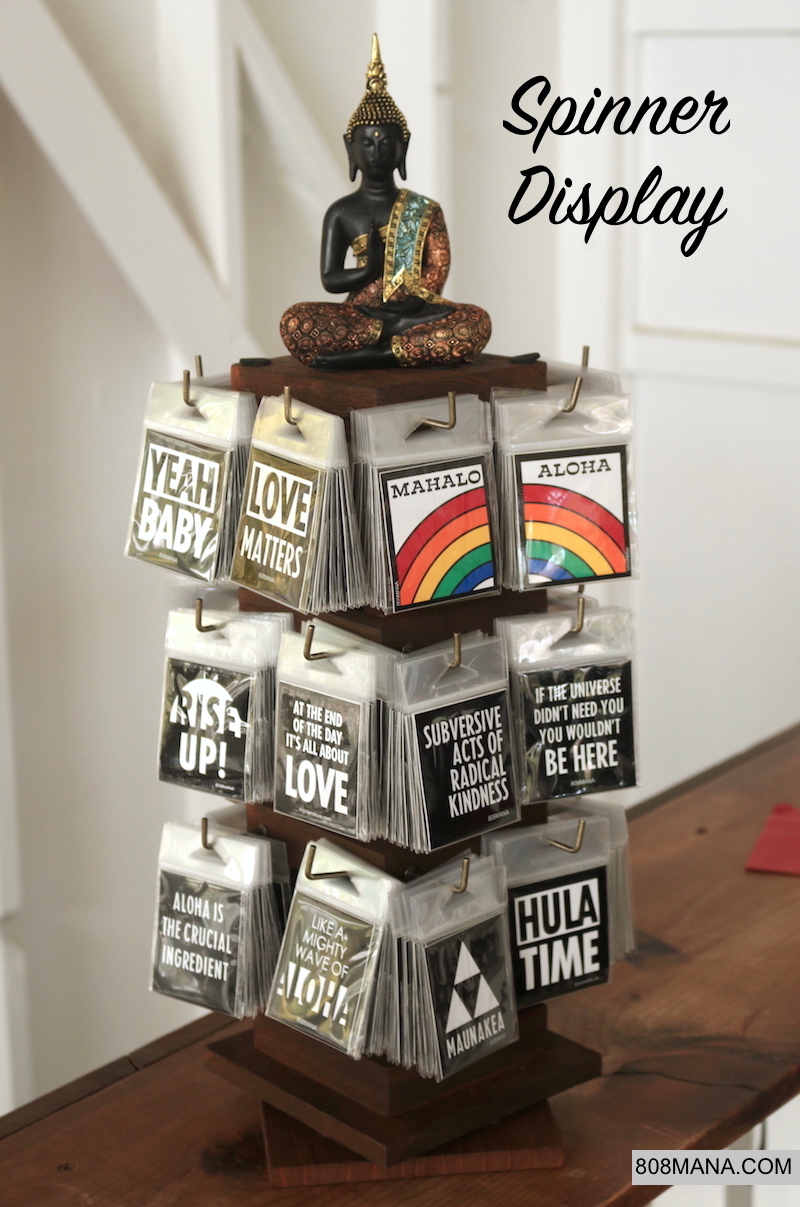 This 3-tier wire spinner can hold 20-50 Flask Style stickers on 24 pegs for a total of 500-1000 units.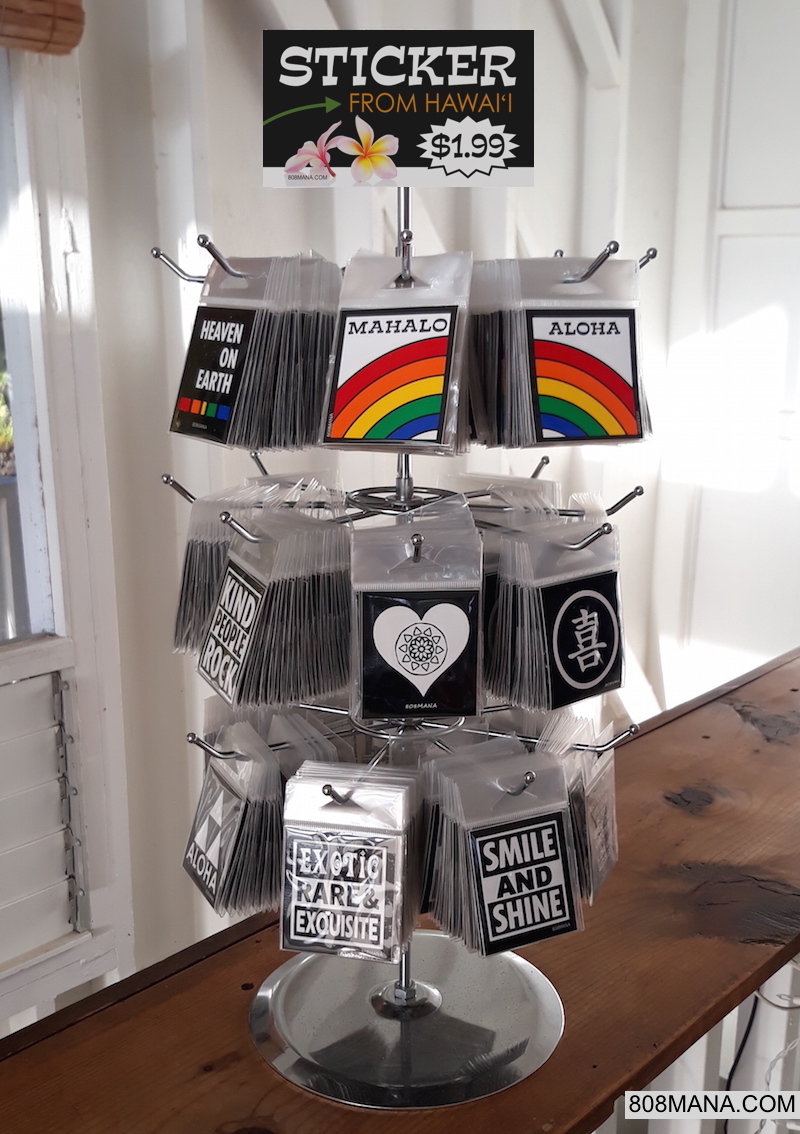 Also available with 2-tiers
(12 pegs, holds 500 units)
Special edition sticker #124 "I really appreciate you". Fits in a small space and sends a great message.
Usually ships 50 units to fill the stand.
Top Seller!!
SMALL stickers are sold bulk and merchandise well in our custom hanging displays. Each sleeve can hold 10-15 stickers.
The display for our Large Stickers has 6 or 9 sleeves.
Clear Plexiglass stand for the Oval Sticker. We mix the colors and usually fill this stand with 50 units.
Various displays available for Cards.
Retail partners generally sell our products at the suggested retail price.This makes them attractive and affortable at keystone mark-up.
For inquiries and availability please contact